From the moment we receive an order to the point where it leaves the store,
we have all the expertise, equipment and protocol to ensure unbeatable results.
---

Our staff is always on hand to help you with your queries, we always recommend
the most economical way of running your work. There are many choices and often
clients have special requirements, we stock a vast range of products and finishes
to meet our customers needs.
---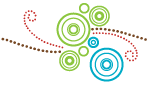 We see many labels every day, we know what works well on the press, and what
stands out for promotions. We have an advantage in creating excellent artwork due to our knowledge of the overall process. It saves many of our clients, time
money and the headache of getting it right and ready for production.
---


We have pre-press facilities in-house, so whether you supply artwork or we produce it for you, the next stage is a smooth transition. We can produce negatives, plates, output high resolution scans, proofs and run preflight checks
to spot any issues that may arise before going to print.

---


This is where the magic takes place! The science, the smell of ink, the wheels in
motion..... there is truly something remarkable about watching a press in action.
What was just once an idea, is transformed into something tangible and forceful.
That's the power of print. If only Gutenberg could see how far it's come!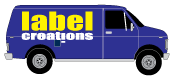 ---
Quality control doesn't end until our clients are satisfied. Our high standards are
maintained throughout every stage of the order. We keep a log of your job at the
time of production, enabling us to use the same ingredients and retain accuracy
on subsequent orders. We can supply your labels in sheets or more commonly in
rolls, all with easy peel off from special die-cuts, neatly packaged and distributed
anywhere in Australia or around the globe!
---